There's something magical about getting lost in a story and being transported into another world.
Our bespoke fragrances are stories waiting to be told, evoking the mystery of an ancient woodland, the splendour of a midwinter night, the comforting warmth of a cottage hearth.
Our candles are inspired by places, by forgotten histories and ancient, magical things, all hand-crafted to bring light and warmth to your home.
---
Get cosy this autumn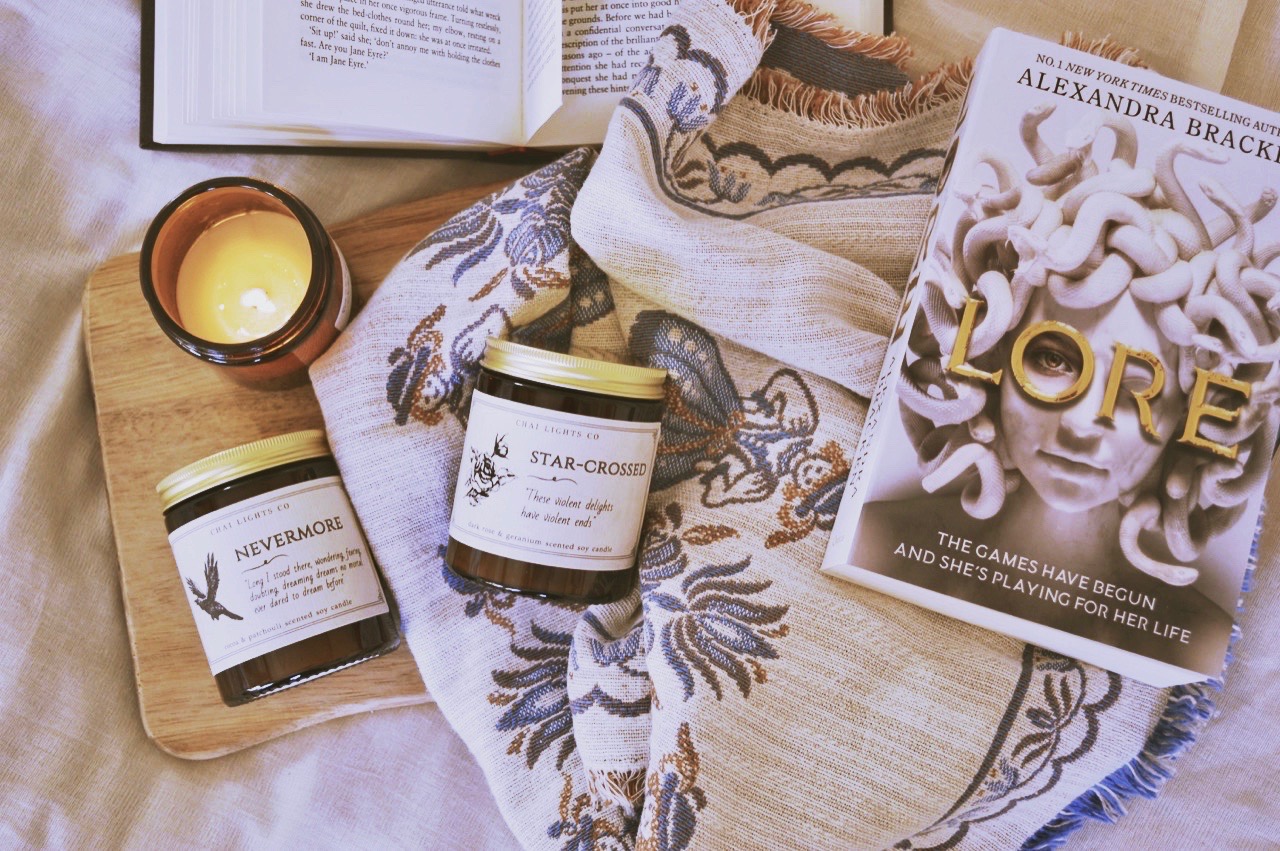 Shop the new Literary Classics Collection
Sign up to our newsletter for exclusive rewards
(Don't worry we won't spam you, you'll only hear about the good stuff like special offers, rewards and new candle releases).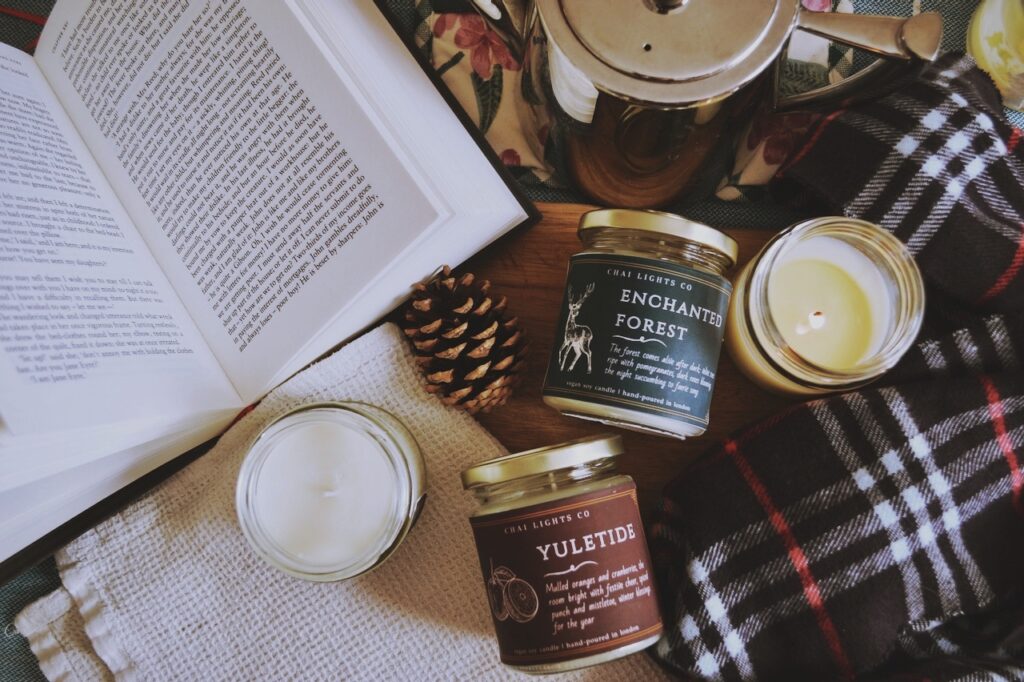 Why soy?
Our candles are made with 100% paraffin-free soy wax, cotton wicks and the highest quality fragrance oils. Soy wax is a natural, plant-based wax that gives you a longer and cleaner burn than paraffin, with less sooting. All ingredients are vegan.
We're committed to creating beautiful, natural products and have made every effort to source suppliers who share our values.
After your candle has been used up, we encourage you to clean out and recycle the container, or perhaps use it around the house.
Handmade in small batches
All of our candles are handmade in London by Annmarie, the founder and alchemist behind Chai Lights Co.
Each one is unique; they make beautiful, meaningful gifts for your loved ones or evocative decor for your own home.
Chai Lights Co was inspired by a passion for stories, fantasy and a nostalgic wistfulness for times gone by. Learn more about our story, or the mythology behind the candles on our blog.
Please tag us with your candle pictures for a chance to be featured on our account!